Analytics, data and AI
As an early innovator with Microsoft in generative AI, Avanade can help you optimize your data and analytics platforms for AI.
Ready your data for the AI era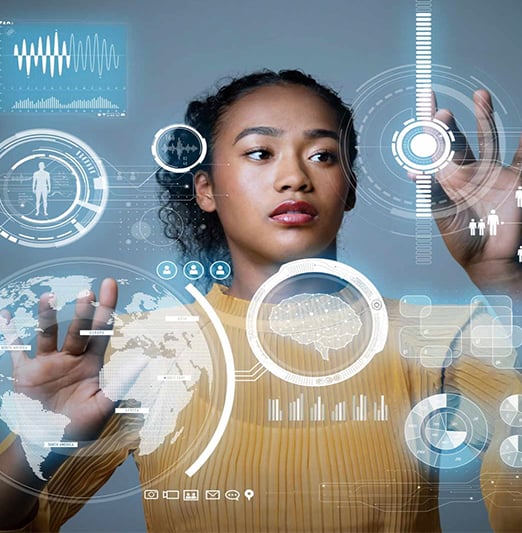 Transform your data to unlock greater value
With the right approach, data fuels everything from new customer experiences to new digital business models and intelligent ways of working — all powered by AI at scale. By building a stronger data ecosystem, we help businesses implement data governance practices by using data management solutions to drive better outcomes.
Avanade helps organizations accelerate time to value with data, analytics and AI. We can help you maximize investments in Microsoft Azure, Microsoft Fabric and Microsoft Power Automate, as well as the full suite of Microsoft's industry-leading generative AI technologies.
Explore our data, analytics and AI portfolio
"
What we really like about Avanade and what it's really bringing to the table, is the fuel for innovation -- it's the passion for innovation that is fundamental if you want to embrace digital transformation. But technology is not enough. You need people. And you need the right combination of people and technology to make a human impact.
"
2023 Databricks Global Partner of the Year, for the 5th year in a row
Want to talk to an expert?
Making what matters starts here
Tell us more about your challenge or need and we will connect you to the right Avanade expert to help you.
How can we help?
Press Contacts
North America
Europe and Middle East (EME)
Growth Markets
North America
Global Headquarters
1191 Second Avenue
Suite 100
Seattle, WA 98101

Europe
Head Office
30 Fenchurch Street
London
EC3M 3BD
Growth Markets
Singapore Headquarters
Avanade Asia Pte Ltd
250 North Bridge Road
#30-03 Raffles City Tower
Singapore 179101