Government and generative AI
Generative AI brings an opportunity for agencies to amp up their processing power to produce insights and information to help workers and citizens.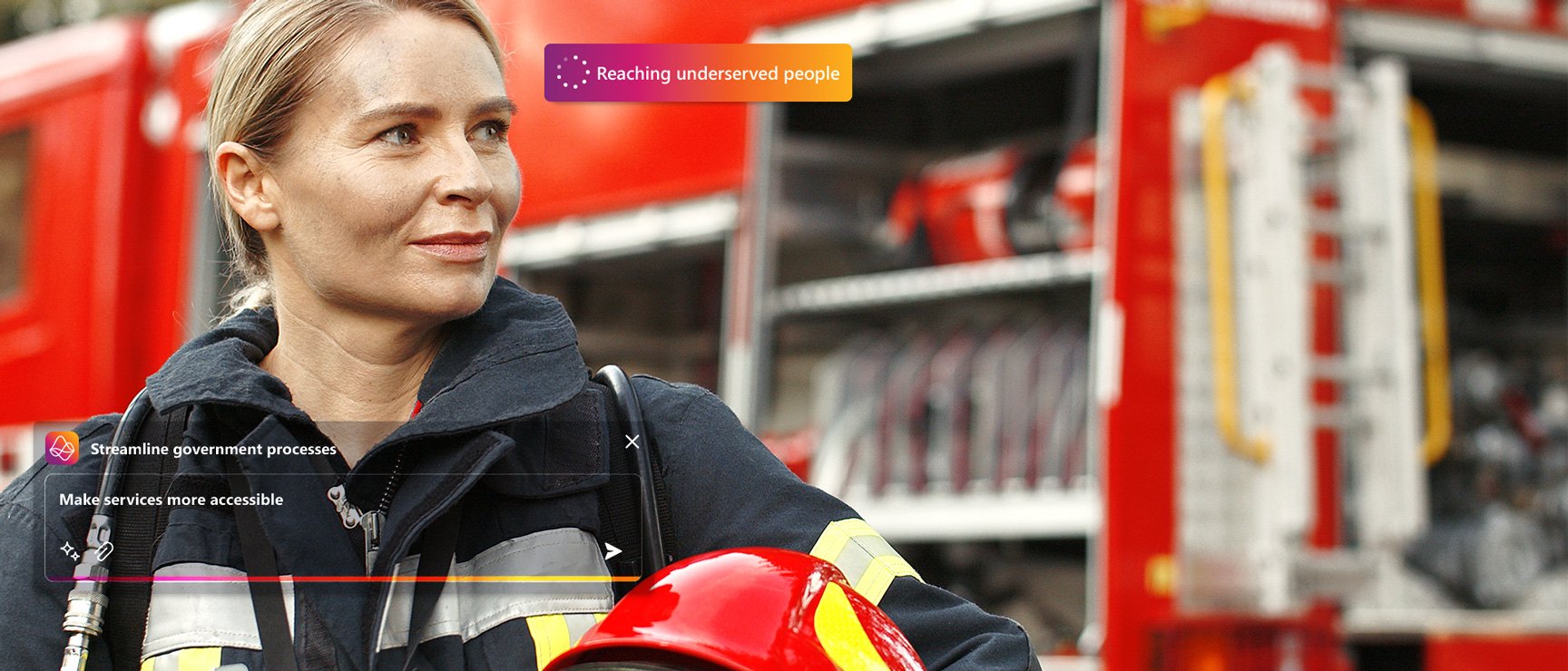 Generative AI puts governments in front of the change curve
Generative AI democratizes AI. It makes innovation available to everyone, unlocking the potential of digital and human ingenuity together. With generative AI government agencies are now able to reimagine the future. But are you ready for AI?
As government and public service agencies prepare themselves for an AI-first world, our Avanade AI Readiness Report reveals several insights into how they are preparing and their priorities:
Government agencies see improvements in efficiency as a primary use for generative AI.
Governments see security and workplace platforms as a key requirement for investment.
We asked public agencies, how they believe their citizens prefer to engage.
Government leaders on AI
Government leaders were asked what they considered to be the primary objectives and opportunities for AI. Process automation, and improved efficiency from manual, repetitive activities were identified as the key benefits of applying generative AI to their business.
These opportunities will primarily come through back-office automation. For example call center agents who receive hundreds of email enquiries can use automation to move emails through the workflow. With generative AI, they can read, categorize and generate responses.
We also see improved efficiency around the citizen experience, by increasing the personalization of public services, to tailor the service to individual citizen needs. Such as, natural language consultation between patients and their doctors, or using AI to analyze large amounts of data and optimize decision making.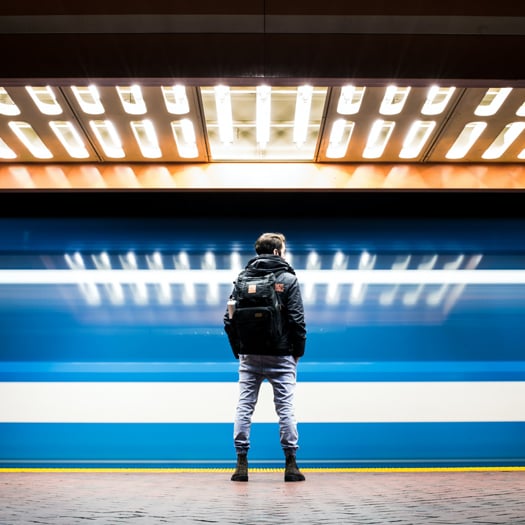 Security and workplace platforms are key investment requirement
The research identified digital platforms that would be a priority for investment to scale generative AI, including data and AI, workplace platforms, automation platforms and cloud modernization.
61% of government respondents identified security and cyber resilience as their highest priority platform. This contrasts with the average across all industries of 53%.
For governments agencies, every conversation about modernization has a security element to it. AI can be used to enable early fraud detection and rapid investigation of crime—with the ability to produce results in record time.
"
I think there's a strong political interest in not highlighting any investment or support that may be occurring on the part of government when it comes to AI in the public service, or AI and things that are visible to voters.
Of employees will need new skills
According to agency executives, their staff will need some new or completely new skills
Are deploying public safety resources
Furthermore, it was cited as a top use case for AI
Of agencies are increasing IT investments 
To scale AI agencies are increasing their IT budgets by up to a quarter
Will shift to an AI-first model 
Within one year, agency will have shifted to an AI-first model
Ready or not: generative AI is here
Read the full report now
New global research from Avanade explores the readiness of organizations to introduce, adopt and scale generative AI tools like Microsoft Copilot.
Want to talk to an expert?
Making what matters starts here
Tell us more about your challenge or need and we will connect you to the right Avanade expert to help you.
How can we help?
Press Contacts
North America
Europe and Middle East (EME)
Growth Markets
North America
Global Headquarters
1191 Second Avenue
Suite 100
Seattle, WA 98101

Europe
Head Office
30 Fenchurch Street
London
EC3M 3BD
Growth Markets
Singapore Headquarters
Avanade Asia Pte Ltd
250 North Bridge Road
#30-03 Raffles City Tower
Singapore 179101